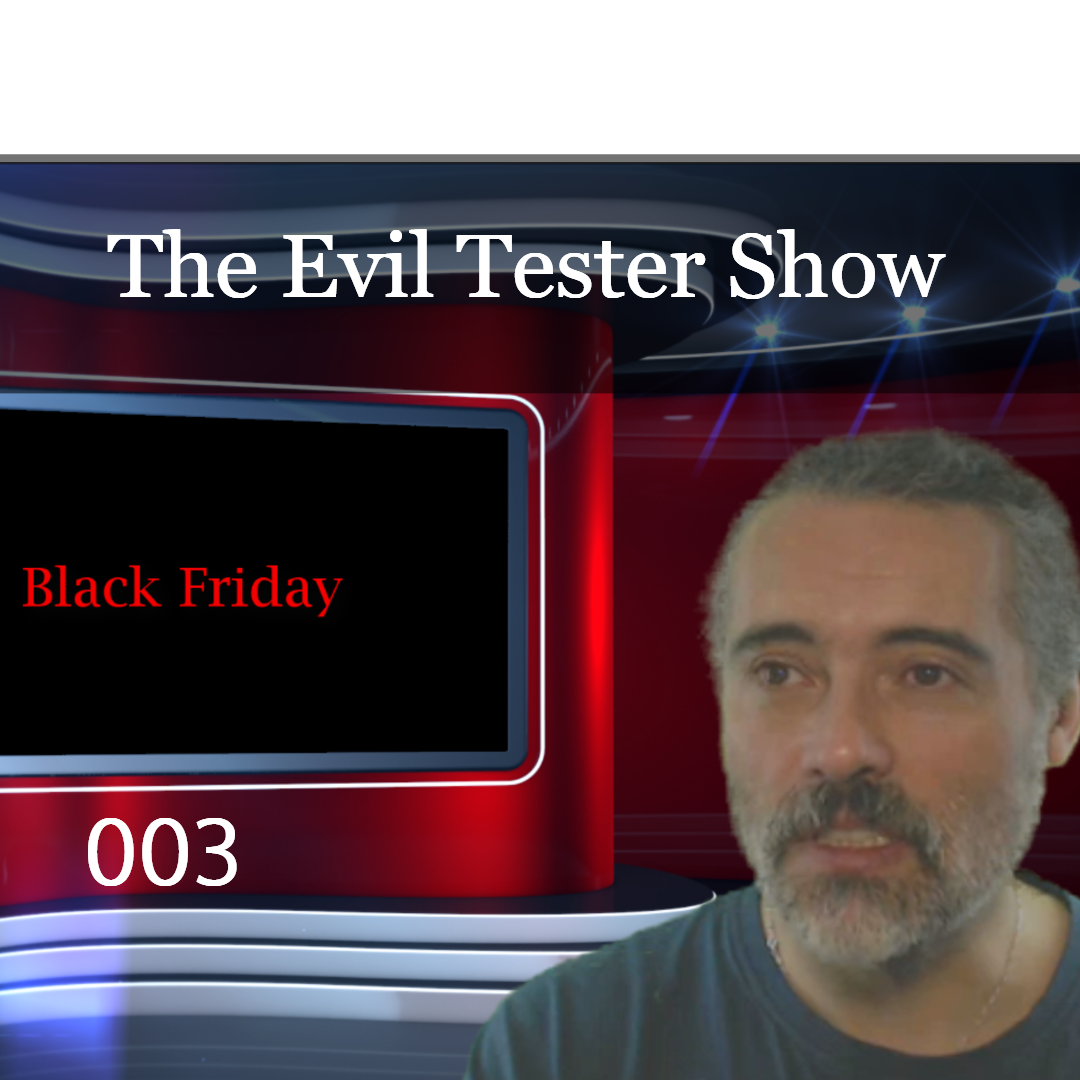 In this Black Friday Special of The Evil Tester Show Podcast we consider lessons we can learn from discount sales, retail under pressure, and confidence tricksters and expert provocateurs.
We discuss:
- The Black Friday Software Testing Game
- Oracles
- Observation
- Evidence
- Belief
- UK Sale of Goods Act - what is a sale?
- What is an expert?
- How to communicate like an expert
- Automating through the GUI
- Options for Automating
- Testing for Confidence
- Communicating Confidence
- You can be confident that something is wrong
- Confidence doesn't mean Goodness